New Build
An inspirational, sustainable, energy efficient family home
Our clients had a humble ambition to live a modest existence in a simple, sensitive and well conceived home upon the land which they have farmed their whole life.

On 11th August Derbyshire Dales D.C. planning committee unanimously supported officers' recommendation to approve this exceptional scheme.

Our paragraph 80 proposals have centred around the reforming & reinterpreting of two former structures that sat, as so many farm buildings do, at the junction of three fields.

The presence of a derelict former stone building is retained within the rebuilding of a simple masonry building alongside which sat a small Dutch barn. Our proposals retain the relationship of these two distinct buildings, linking them with a distinctly contemporary link which boldly drives its way through the buildings and sets the arrangement of spaces within the house.

The landscape proposals are equally sensitive in their conception; seeking to restore & reestablish the hedgelines which create the historic small field pattern that prevails in the area. This innovative scheme demonstrates how an exceptionally well designed modestly sized dwelling can significantly enhance its setting while demonstrating sensitivity to a site's defining character.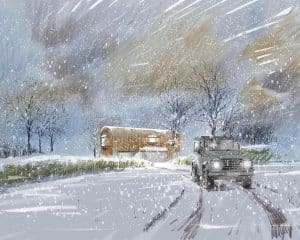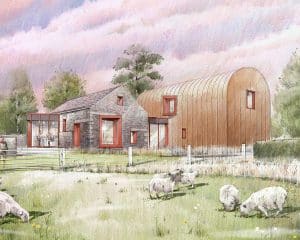 Para 80
Other projects you might like