Renovation & Remodelling
The farmstead is destined to provide multi generation accommodation for the family that work the farm. As well as bringing this delightful structure back to life we are turning it into an efficient and exciting family home. The character of the original building is celebrated through the sensitively conceived plans which retain the barn's openness.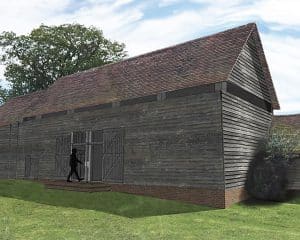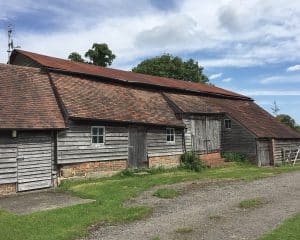 Structure
New access
The 'back' elevation of the barn takes on a more prominent role with the formation of a new access. This is where a new bedroom wing has been added. This helps retain the integrity of barn's simple form when viewed from the listed farmhouse while also providing an improved and enhanced sense of arrival.

The barn is given a new peg tiled open vaulted roof and in an effort to retain the simplicity of the barn's elevations, windows have been restricted to a shadow gap between the walls & roof. This will allow ample daylight into the building while celebrating the elegant simplicity of the original structure.